Archive - Page
July 8th, 2011
* Agreement executed with Contractor – Package No. TSR-WS-01.
* Accepted amount is Rs. 42,18,18,118/-
* Joint Account opened with Superintending Engineer, KWA & Secretary, Thrissur Corporation.
* Total payment released to the Contractor Rs. 8,21,52,196/-(including mobilization advance Rs. 4,21,81,812/- )
* 14.78 km of 700 mm DI pipe collected at site.
* 9.45 km pipe laying completed.
SOLID WASTE MANAGEMENT
Chronology of events for SWM works
* Agreement Signed on 06.03.08.
* Contract Period 18 months.
* Contract Amount Rs. 4, 92, 39,711/-.
* Completion date 05.09.09.
* Completion date extended upto 31-12-09
* Financial Progress till date Rs.17,48,378/-(3.55%).
PROGRESS OF SWM WORKS
PSF ACTIVITIES
* Advanced DTP, Computerized Financial Accounting & 3,4 wheeler Driving training completed and distributed the certificates.
* Financial assistance released to ICE Queen & Bake, Malayalam Bakery, Sopanam Photostat, Stitching world and canteen unit at Vydhudhi Bhavanam and Sastha Pappadom - Micro enterprise groups.
* Kitchen & dining hall for Anappara Orphanage construction completed.
July 6th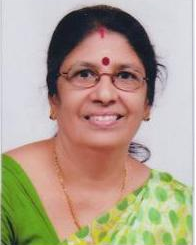 Ajitha Jayarajan
Mayor
Phone: 0487-2422020
0487-2422070
0487-2400420
0487-2423375
Mob:
July 5th
Centrally located in Kerala, Thrissur is known as the "Cultural capital of Kerala" and has been the scene of numerous events of historic and cultural importance.